NavCoin NEXT Mobile Wallet (Initial Release)
NEXT Mobile is an open source NavCoin lightweight wallet application developing for devices using Android and iOS operating systems.
The wallet is written from scratch. It has all the features that should be found in light wallet.
Used Technologies
NEXT Mobile is built on Apache Cordova, an open source mobile development framework.
Bitcore library is used to interact with NavCoin blockchain as well as desktop light wallet.
As with NEXT Desktop full and light wallets, the VueJS JavaScript Framework is also used in the mobile wallet.
The application interface uses the open-source Onsen UI 2 library.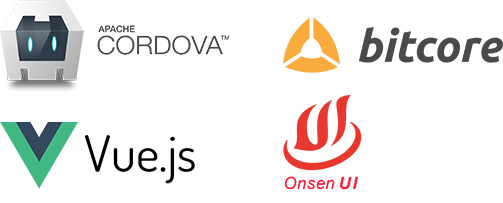 NavCoin Community Fund Is In Your Hands
NEXT Mobile aims to be the first mobile wallet that allows the NavCoin Community Fund to be used on mobile devices. You can browse Community Fund proposals, create your own proposals in seconds, and also easily create a payment request for your accepted proposals.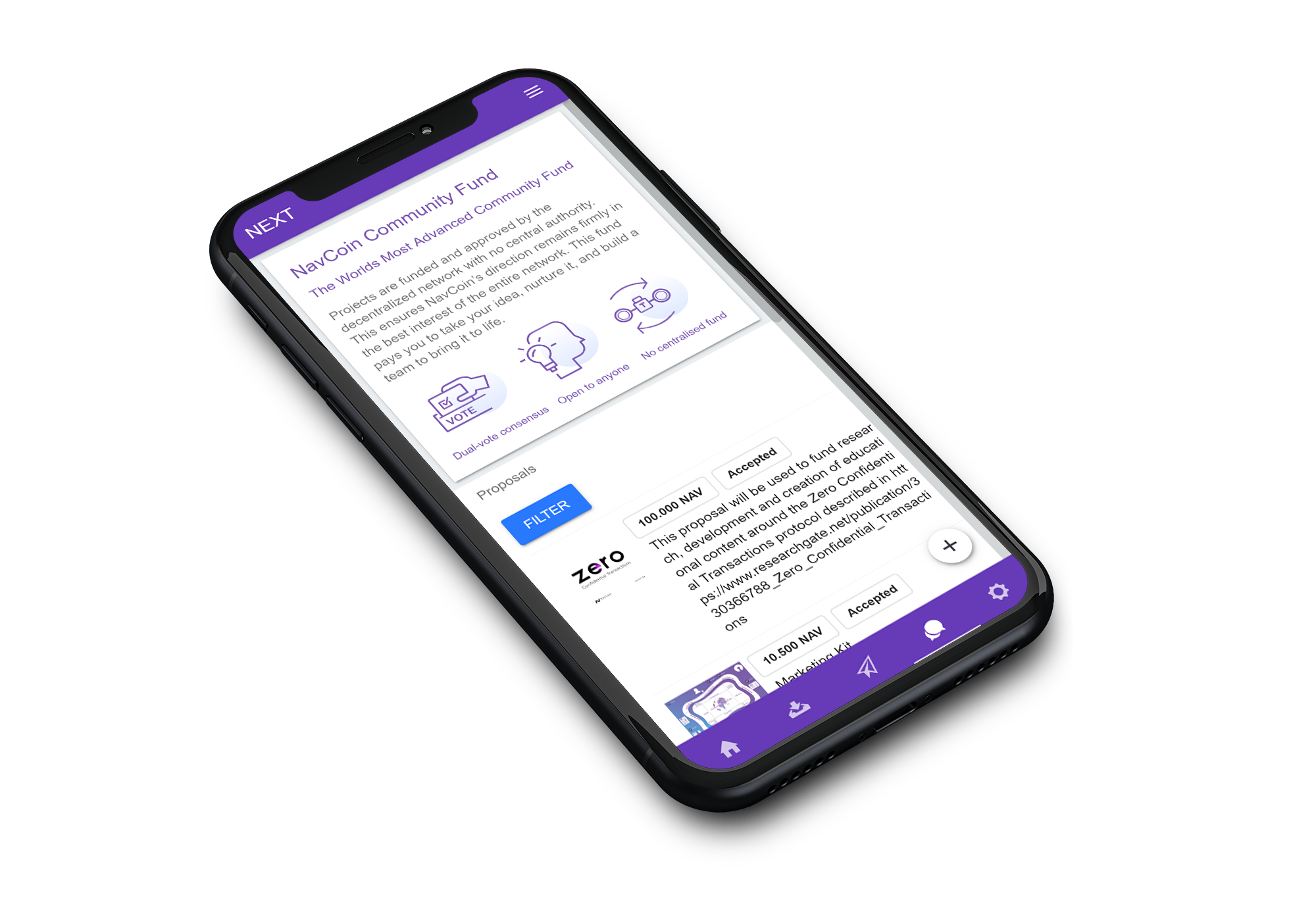 How Does It Work?
NEXT Mobile generates NavCoin public addresses using bitcore-lib libraries on your device and stores sensitive information, such as private keys, locally. Thus, private keys never leave your device.
When creating a wallet, you are asked to create a strong password. Based on the password you specified, your sensitive data is encrypted with a strong encryption method. If your device is somehow lost or if it is stolen by someone else, sensitive data cannot be viewed because it is encrypted.
Sign/Verify Message Support
Unlike other mobile wallets, you can sign and verify messages within your wallet to prove that you own your wallet.
Designed For Daily Use
The NEXT Mobile wallet is designed for everyday use. You can easily send and receive NAV. You can also access the Community Fund at any time and easily submit your proposals to the NavCoin blockchain.
Completed Inital Release Features
Send & Receive NAV
Spending Wallet for Cold Staking
Staking Support with NavPool
Community Fund
View & Filter Proposals List
View & Filter Payment Requests List
Submit Proposal
Submit Payment Request
Address Book
Multilanguage
Alternative Currency (USD, EURO, JPY etc.)
Strong Password Encryption
Backup Wallet
Import Wallet
Transaction History
QR Code Scanning
Ability to use all funds while sending
Sign Message
Verify Message
Historical Price Chart
Breakdown of the costs
Apple Developer Program Subscription 99 USD
Mobile Wallet Promo Video (Video+Sound) 45 USD
Server Costs for Backend 480 USD (40 USD*12 month)
Estimated price for research to develop application for mobile devices 750 USD (30 Hour*25 USD)
Estimated price for wallet development 3600 USD (90 Hour*40 USD)
Estimated price for bug fixes and updates to be made after the wallet is published. 750 USD (30 Hour*25 USD)
Estimated price for backend development 1600 USD (40 Hour*40 USD)
Total Estimated Cost ~ 7324 USD ~ 30516 NAV (1 NAV ~24¢ - 22/6/2019)
---

---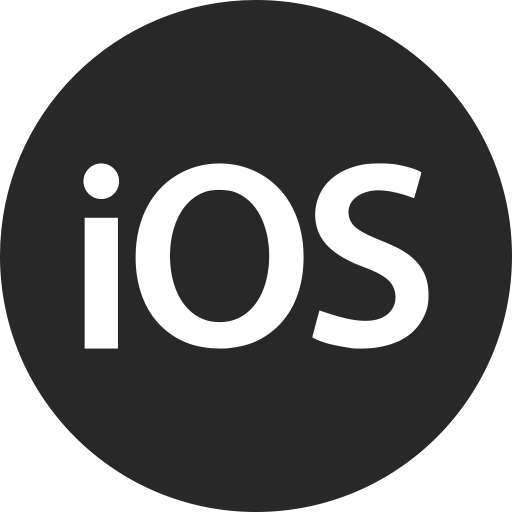 Work in progress
Source Code
---

NEXT Mobile Github Repo
Kind regards,
Seyhan AKDENİZ
NEXT Wallet Project Leading
NavCoin Community Developer